It's Time for Lacombe's signature
winter event
Lacombe's signature winter event is returning to bring holiday cheer to one and all. From November 24-27, join your friends and neighbours for a festival of lights, joyous celebrations, and good tidings for all.
Headlined by returning favourites like the Echo Energy Santa Claus Parade, the Under $100 Art Market, a vivid holiday fireworks display, and Moonlight Madness – this years' event promises to tickle the holiday spirit of even the most stubborn scrooge in your life.
With that in mind, please bundle up, pack extra marshmallows for your hot chocolate, and join us for a weekend of holiday magic.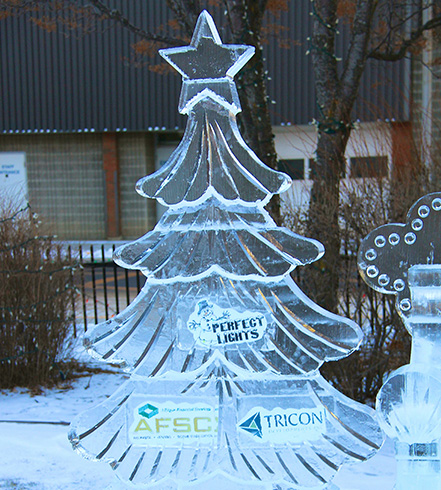 Echo Energy Santa Claus Parade
Everyone's favourite holiday tradition is back to take over the streets of Lacombe. With new floats and guests every year – the Echo Energy Santa Claus Parade offers something for one and all.
Does the thought of an amazing, super-festive and totally cool household Christmas lights display set your heart aflutter? If so, the Lacombe Express and Perfect Lights want you to channel your inner Griswold and show us what you've got! Residential Grand Prize: $500 in Lacombe bucks, redeemable at Passport to Christmas participating businesses ** There are also three random draws for $100 grocery cards **
Simply visit www.lightuplacombe.ca to enter online by November 22nd. Encourage your friends and family to vote for your entry beginning November 25, 2022. A winner will be announced on December 16, 2022. Good Luck!